Tigz Enchanted Fairy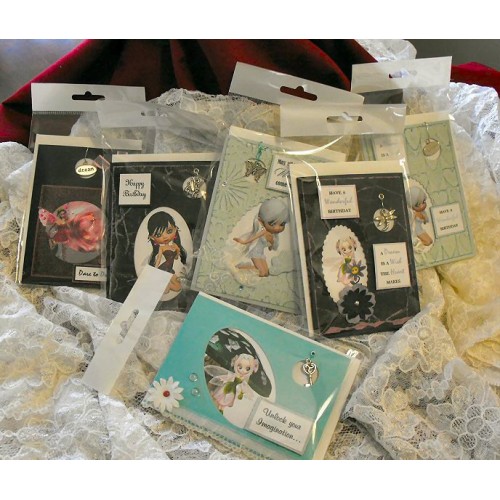 Tigz Enchanted cards debuted in June of 2010, with six unique fairy designs. There were four new designs introduced in July, and promises of more as we expand the collection. Rhoswen, Keira, Eolande and Rosa are just a few of the beautiful fairies created by Rhonda Moran from Maryland, USA. A wonderful friend and brilliant artist, Rhonda grants us the privilege of having her artwork adorn this new line of Tigz Designs cards. The cards are made with top quality papers and lined with linen—each one having a small charm attached. Add a silver chain and you have the perfect gift.
---
There are no products to list in this category.
Featured
Latest